Personal Income Tax Services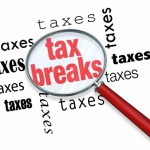 It is our mission to assure that every individual tax client has claimed each deduction and credit available to them. We couldn't possibly ask you whether each and every deduction in the tax guide applies to you. We can only look at your family situation and then try to determine what you should be claiming. We ask that you read through our newsletter or even CRA's tax return guide to make yourself aware of what might be available. And then please feel free to call us to see if it applies to you or mention it while we are preparing your return. Working together we will be able to minimize the taxes you are paying and of course maximize your refund. It is always great to get a nice refund after paying so many taxes throughout the year.
REFUND IN ABOUT TWO WEEKS WITH E-FILE!
Eggett Tax Services is committed to providing the quickest possible service with the greatest degree of accuracy. Our personal income tax service specialists will thoroughly check and re-check each tax return after preparation. It is then EFILED. With EFILE you should get your refund in about two weeks from the preparation date.